Welcome to the website of ŠUTEX D.O.O.
ŠUTEX DOO is the utility company, which operates since 2003 in this region and provides disposal services for many satisfied customers. The main activity of our company is the disposal of shot, garbage and waste. We have individual containers with a capacity of 6, 7, 10, 12, 30 and 37 m3, ideal for storing different types of waste.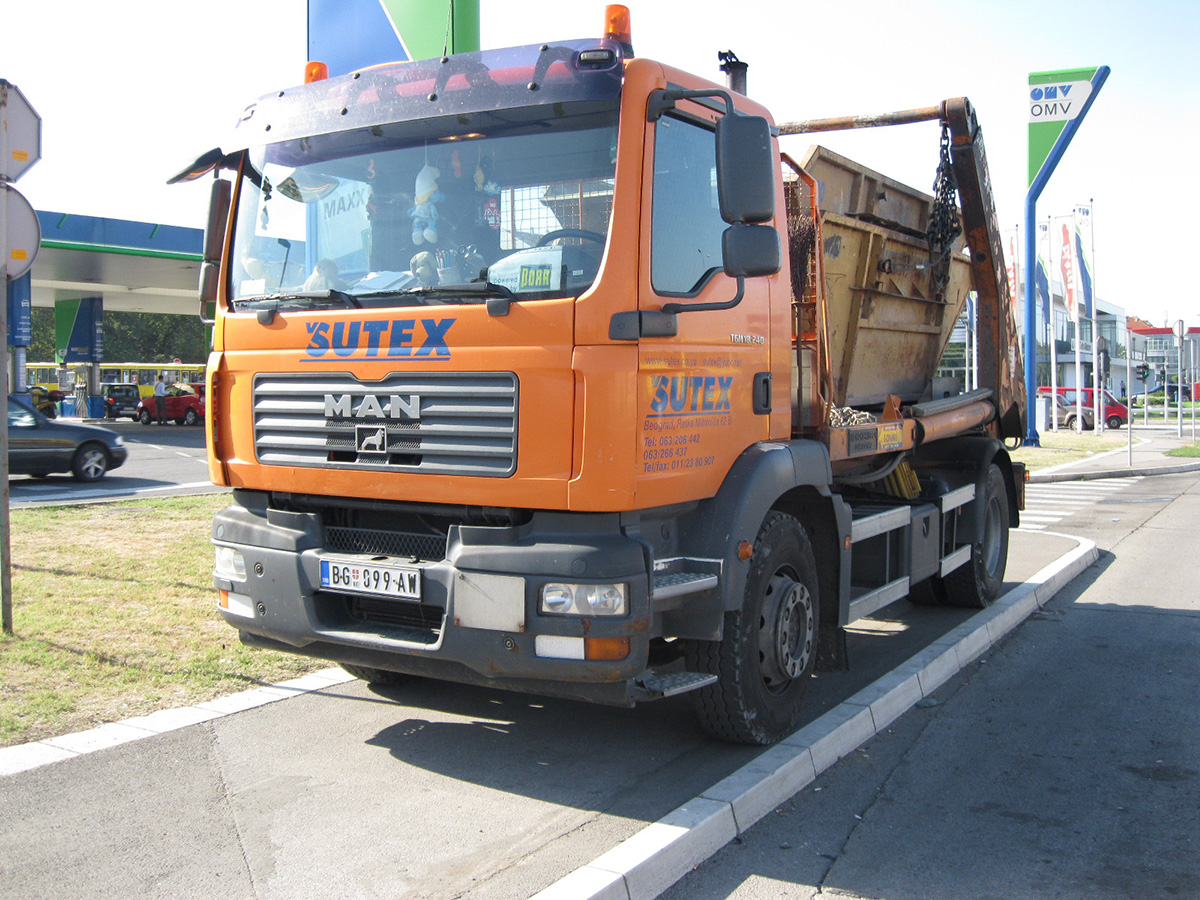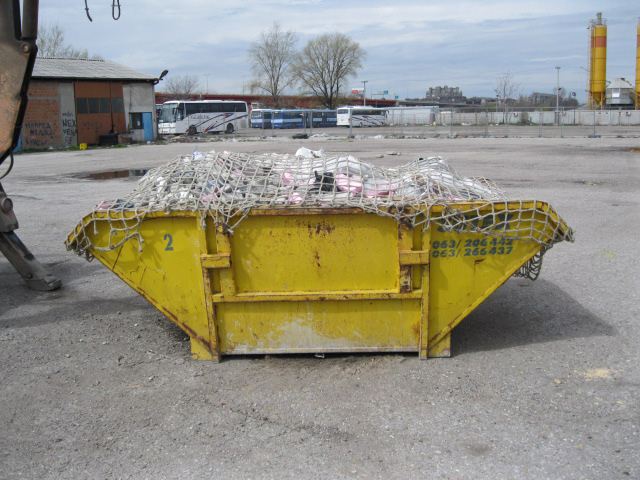 We are at your service 24 hours, seven days a week, so please feel free to contact us at any time, on the territory of Serbia.
We strive to be innovative and professional, demonstrating the highest level of integrity and service to our customers, employees and the environment.
It is important to note that we have all necessary permits for our trucks, as well as the waste collection permit from a relevant local authority.
The goal of our company is to provide the easier collection and disposal of waste, to all users, such as rubble, soil, industrial, bulky waste and bulk.
Our business policy
Our duty is not only the transportation of the waste but also the environmental protection to fulfill the needs of our clients and preserve the community where we live. During the work, we are trying to increase the satisfaction of our customers by providing reliable and complete service, while ensuring the environment according to regulations.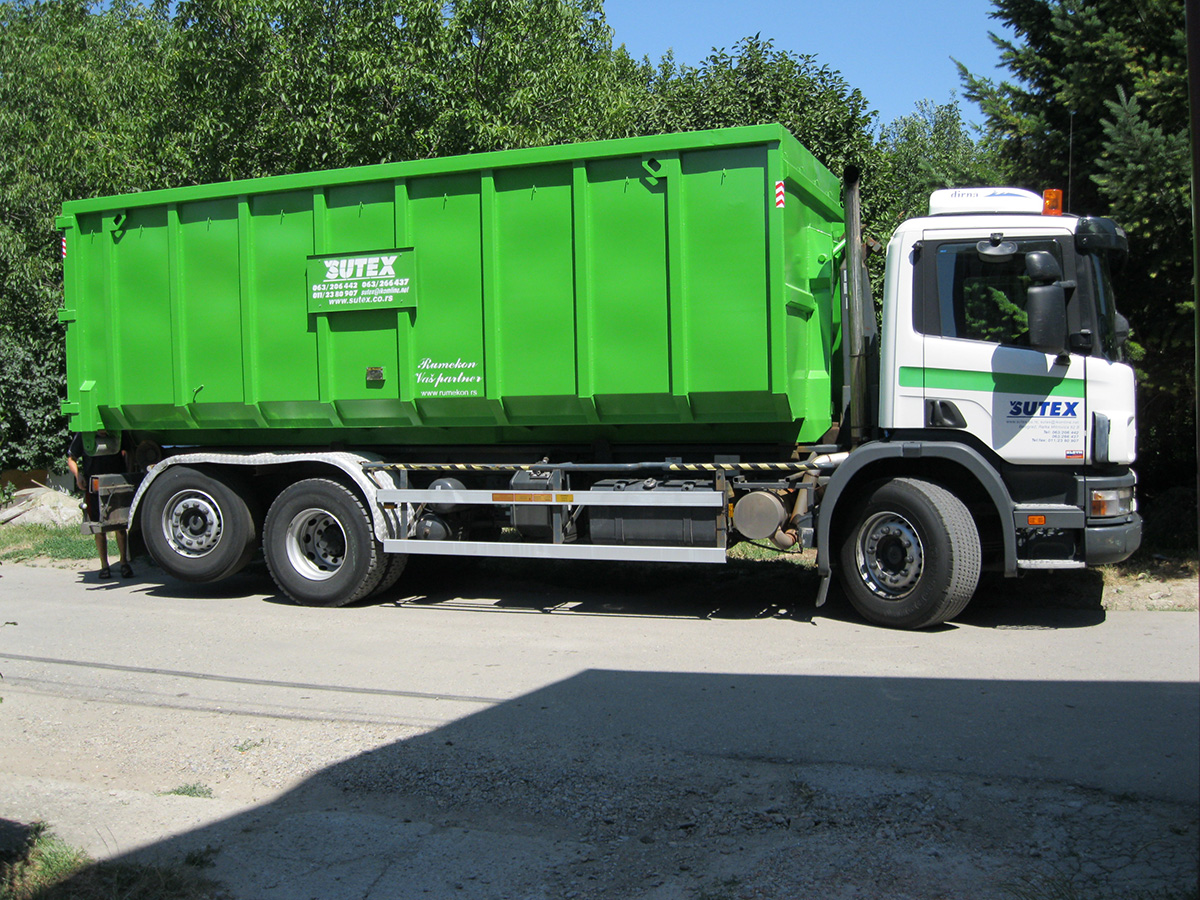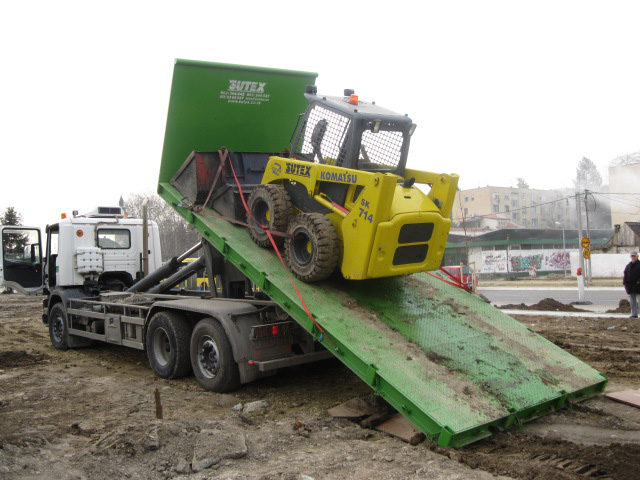 The advantage of our services is:
You have saved an additional problem of environmental pollution and the opportunity to be "punished." Environmental protection should be on the first place.
You don't have to cancel office renovations, just because you know that you are waiting for a significant amount of construction and demolition waste. We can do all this for you.
During the execution of works on your site you won't have extra garbage and waste, you put it directly into the container, making it easier to finish a job and save the time it takes for waste disposal.
By placing one of our containers that do not take up more space than "mediocre car", you avoid traffic (due to the use of large trucks for loading debris and other waste).
We have a very professional team, who will quickly and efficiently handle the removal of rubble and other construction material that is left over after construction or renovation of an area.
Professional drivers of ŠUTEX company, at your request, will set the container wherever you want.
In this way, we are successfully solving the problem of waste disposal and other waste, during construction works./p>
Many years of experience and professional approach have enabled us to provide you with these services and with excellent prices. Call our phone number and you will get all the information you need!